Advanced Customer Service
Our industry experts are always on call to answer your questions.
Intuitive Navigation
OrbSix Software offers user friendly solutions that distributors can easily operate.
Complete Scalability
Our software takes companies from small to big and from big to great.
The most advanced software suite to date.
We've been in your shoes before. We understand the challenges you face. Our software was designed to provide you with the tools and security your business needs to take it to the next level.
Customer Service Management Tools
Multiple users open simultaneously, Saves you time!
Order management
Account information management
Genealogy and Sponsorship management
Autoship Management
Note system, automatic system generated notes or create manual notes
Distributor Tools
Advanced graphical treeview and outline list views
Detailed genealogy reporting
Personal business management
Event Creation
Detailed Customizable Dashboard
Customizable replicated site contact information
Username or ID number support
Detailed commission report
Advanced ordering support
Holding tank management for manual placing distributors
Commissions, Bonuses, and Payout Tools
Custom compensations plans
Bonus programs and incentive program reporting
Point rewards system
Detailed volume and value reporting
Real-time commission calculation
Customizable commission periods
Manually move orders into previous commission periods
Pre-Commission payout review
Multiple commission payout methods
International currency payout support
Ordering and Autoship
Retail ordering
Preferred customer ordering
Standard distributor ordering
Automated autoship processing
Detailed autoship reporting
Detailed order reporting
Multiple payment options
Advanced administrative tools to manually adjust order details
Market control
Fulfillment
Export files for order fulfillment
Full integrations with 3rd party fulfillment centers
Multiple warehousing support
Customizable shipping rates or implementation of real-time rates from shipping companies
On-line order tracking
Administrative Reporting
Corporate user creation by market
Daily and summary reporting
Sales reports
Enrollment reports
Volume reports
Sales tax reports
Detailed distributor reporting
Rank management
Autoship reporting
Commission reporting
Distributor and Order searching
Exchange rate management
Product and kit management
The team at OrbSix has been such a valuable asset for me and my company.  They truly care about their clients, and have been available for us when we needed them most. Business requires flexibility, never knowing what challenges we must face as our business grows.  The team at OrbSix has proven that they are capable of handling whatever challenges may come a growing business, and in a very effective and efficient manner.  Great people and great service!
Jay Noland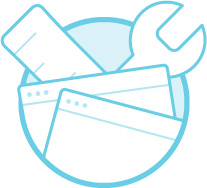 Dashboard and Reports
With more than 50 standard reports and unlimited configurable reports, OrbSix provides distributors and executives with visibility into the information they require to make informed decisions and keep the excitement moving in the right direction.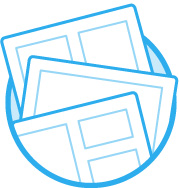 Treeview
OrbSix offers a unique treeview that creates a detailed graphical display of each distributor's organization. Easy navigation and the advanced search window option allow distributors to quickly locate team members in large organizations.  Enrolling or placing a new distributor in a specific location is fast and easy.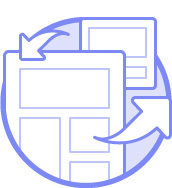 Team Management
Our Rank Management reporting will provide each distributor with detailed information about their personal rank advancement.  It also displays the vital information of each downline team member and what each one must to do in order to meet their next rank.
MLM Management Software
Orbsix software provides advanced MLM software tools for both distributors and administrative users through a powerful online application.
The Backoffice
Manages each distributor's business using navigation that is both sleek and informative.
Business Consulting
Our specialists will help you implement the right strategies for a long lasting successful company.  
Replicated Websites
Tools to help your distributors recruit better leaders and become more effective.